Mistake #01: Not Knowing How To Deal With Fear And Shyness
For most of us guys, we experience intense fear and shyness when it comes to APPROACHING women that we don't know. As a man, one of the worst feelings you can have is that something is making you feel like LESS than a man.

Mistake #02: Expecting The Worst
People who always expect bad things to happen… wind up having a lot of bad things happen to them.
People who only expect good things… wind up having a lot of good things happen.
Mistake #03: Making The WRONG First Impression
Attractive women are "approached"… one way or another… CONSTANTLY. Women who are attractive are approached in a hundred different ways every day. Sometimes it's a co-worker walking by her desk and smiling "too many times" a day…
Sometimes it's a guy holding a door open a little too long, just hoping to start a conversation…
Sometimes it's a random email from a guy she doesn't know telling her that he saw her picture online and thinks she's beautiful…
Sometimes it's a friend who keeps sharing his "feelings" for her…
And the more she's approached (both subtly and not so subtly), the more she develops a powerful "radar system" that alerts her to a man's intentions.
Most men don't realize that their lame attempts to get a woman's attention are HURTING them. They don't realize that the things they're doing are actually giving her a NEGATIVE impression… and making it so that it's almost IMPOSSIBLE for her to be attracted.
MISTAKE #04: Seeking Her Approval Or Acceptance
It would be a man who's nervous and shy… who is trying to FIRST get the woman to LIKE AND ACCEPT HIM. For most guys, they have it in their mind that they need to get what psychologists call "approval".
They think that the most important thing is that she LIKE him.
Here's what it looks like to the woman…
It's like a guy is walking up with a big sign on his forehead that reads: "I want you to think that I'm a nice, sweet, caring, considerate man… and I would do almost anything to make you like and accept me".
MISTAKE #05: Thinking You Need To Be "Original And Creative"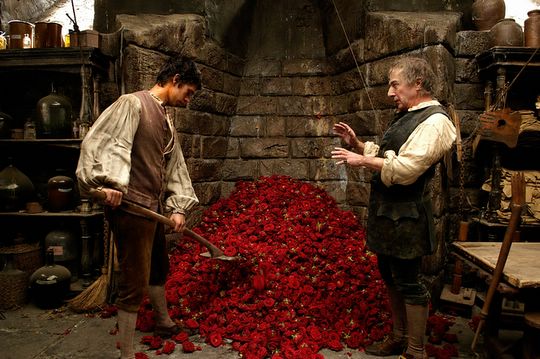 This theme is that when we see a woman that we'd like to meet, we tend to think to ourselves, "I need to come up with something ORIGINAL and CREATIVE to say to her".
Why do we do this? Because we DON'T want to come across as insincere… or even CHEESY. So we look at her… try to notice something about her… maybe try to come up with some kind of original compliment… or creative humor.
Here's the problem:
That attractive woman has men looking at her ALL DAY… EVERY DAY. And they're all thinking the SAME THING. From HER perspective, every guy is walking up to her and saying one of the SAME FEW THINGS.
The irony is that in our desire and attempt to be ORIGINAL…we wind up saying essentially the SAME THING as the last hundred guys… And TO HER, it comes across in EXACTLY THE WRONG WAY.
More Interesting Posts: